Houston, Texas Boudoir Photography
Feminine | Powerful | Sexy


Lighthouse Boudoir is an all female team located in Houston, Texas. Not in Houston? No worries – we love to travel!
Spoil yourself!
Each session is catered to your personality and style. The vibe can range from sweetly delicate to fiercely sexy, depending on what you are looking for. The photo shoot experience is just as important as the final product you go home with. My priority is calming nerves and making you feel comfortable in front of the camera! When you look back at these photos 20 years from now I want you remember this time in your life and how amazing you felt.
Let's start chatting about how we can put together an unforgettable photo shoot for you, contact me today!
---
Take a peak into a session with these behind the scenes videos with Sontera and the team at Lighthouse Boudoir! 
---
Why do I love Boudoir?
Between work, carpools and remembering to get the oil changed – life gets pretty hectic! I truly feel that every woman deserves to take a break from the hustle of life, be a little selfish, indulge and do something totally outside of your comfort zone! This is why boudoir photography is a passion of mine. As a boudoir photographer my style tends to be feminine, flirty natural and artistic. (I don't do: cheesy, fake, generic.)
Why is boudoir right for you?
A boudoir photography session is an amazing experience, at any stage of life! It's something you should plan for well in advance, just as you would for any special occasion. Brides looking for a unique gift to surprise the groom with might choose a photo album or canvas print. Traditionally the first wedding anniversary gift is supposed to be paper. Celebrate your first year of being man and wife with a custom Collection Box filled with individually matted prints of your favorite images.
It's not always about a spouse or significant other! A boudoir photography session is also a great way to celebrate a milestone. Like a 30th, 40th or even 60th birthday! Maybe you are about to start a new chapter of your life – mommyhood, and you want to document your pre-baby body. Or maybe you've already had your babies, you've finally lost the baby weight and you want to remind yourself that you've still got that sassy side in you!
What is boudoir?
Boudoir, is pronounced "boo-dwahr" or if you are feeling fancy "boo-dwa". While the term boudoir is French for bedroom, now a days it is better known as a genre of photography. My style of boudoir is very natural, editorial and timeless.
–
---
ALUMNI REVIEW SPOTLIGHT
"It was truly an amazing experience that we, as working moms, don't get to do everyday!  I loved watching my husbands face as he looked through the photos! Sontera walked me through the entire shoot making me feel very comfortable and explaining exactly what she wanted me to do.  Made it so much fun!" – Mrs. J
To read more reviews click here.
---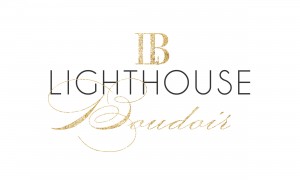 Lighthouse Boudoir is located in Houston, Texas
EMAIL: sontera@lighthouseboudoir.com  |  PHONE: 832-986-5416
Contact us today for more information.