The photo session lasts a few hours, but the photographs you go home with last forever. Whether it's an album, canvas or collection box – everything I offer is ready to hang or display. Products start at $370 and go up, on average clients spend $800 – $1,000.
ALBUM:
Albums can include 15 to 50+ images and size ranges from 5×5″ up to 10×10″. Do you have a special note or favorite quote you would like to include? Let me know and we can add that to your album design! The pages are sturdy photographic paper that lay-flat when open without any seam or gap to distract from your image. Leather cover comes included or you can upgrade to a photographic cover. Pricing starts at $370 and goes up.
COLLECTION BOX:
A Collection Box is a custom designed keepsake box that includes a minimum of 10 images with a maximum of 25. Display these 5×7″ prints one at a time on a bedside table easel or keep them tucked away discreetly in a drawer.  This option is perfect for those who want the flexibility to display their images but then easily put them away when the in-laws are visiting. Include other personal mementos in this box like a movie stub from your first date, the garter from your wedding day and a handwritten love letter.  Pricing starts at $370.
CANVAS / FRAMED PHOTOGRAPHS:
My favorite place to hang your breathtaking photograph is in the master bathroom or master bedroom. Fill that space above your bathtub with a beautiful image of yourself. Or maybe you've got the perfect blank wall in your bedroom waiting to be filled with a collage of framed prints. Who wouldn't want to wake up every morning and be reminded of how smokin' hot you are?! 20% off when purchased with an Album, Collection Box or Digital Collection. Pricing starts at $250
DIGITAL COLLECTIONS:
JPG digital files are available for purchase and will be presented on a custom USB drive. These photos are edited meticulously, at the same standard as when they are printed in an album or canvas. The minimum order requirement is 20 images at $499.
---
The Ordering Process:
After your photo shoot we will meet in person for the big Reveal Meeting and look through all of your images. This meeting takes place about 1 – 2 weeks after your photo shoot. I will have samples of all of my products for you to look through and really get a sense of how great your photos will look printed. I have taken the time to seek out the best companies who offer high-quality printing that will last for years. Many of my clients spends an average of $800 –  $1,000 on products. This can be paid in installments, making it affordable for every woman, because I truly believe every woman deserves a boudoir photo shoot!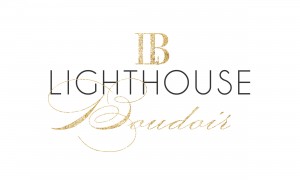 Lighthouse Boudoir is located in downtown Houston, Texas but we love to travel! Contact us today for more information.
EMAIL: sontera@lighthouseboudoir.com | PHONE: 832-986-5416