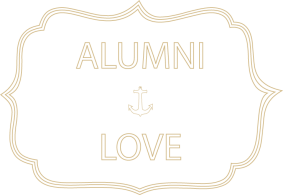 –
Testimonials and Reviews from some of my newest and oldest Alumni…
-Mrs. W | 2014 | Hotel Avia
Mrs. P
"Sontera and her stylist are super professional and so easy to be around. I felt very comfortable with both of them and felt at ease being in my lingerie! I was impressed with how prepared and experienced Sontera is as a photographer. She expertly determined which of my outfits worked best with which scenery and poses. She's a genius at instructing you on the most flattering poses and positions!"
---
Mrs. L
"Like most women I am pretty body conscience. As soon as I saw the first shots Sontera took, I was no longer nervous. I felt beautiful. When I gave the album to my husband his jaw hit the floor. He LOVED it. This was the best wedding gift I could have given him."
---
Mrs. W
"Sontera made me feel great about my body even with all the flaws I believe I have and normally would not want to have in pictures. I love the way my book turned out and I would recommend her to anyone looking to try a boudoir shoot! P.S. My husband was absolutely blown away and loved my photo book! He loves all of the pictures and was so happy to get it!"


---
Mrs. P
"It was truly an amazing experience that we, as working moms, don't get to do everyday!  I loved watching my husbands face as he looked through the photos! Sontera walked me through the entire shoot making me feel very comfortable and explaining exactly what she wanted me to do.  Made it so much fun!"


---
Krista B.
"My husband guessed the first anniversary present I planned to get him, so I decided to choose something he would NEVER be able to guess. I am not usually comfortable wandering around in lingerie in front of people other than my husband lol, but Sontera made me practically forget I was in next to nothing, and I had a great time. She helped out with my posing and I ended up with some really beautiful photos.  I would recommend her to anyone looking for a photographer. Very fair pricing and great talent – can't go wrong with that!"
---
---
Chelsie B.
"My boudoir session was amazing and the pictures turned out even better than I hoped for! I was so nervous and very self conscious going into the shoot but as soon as I walked in Sontera put me at ease and started giving me ideas and it wasn't two minutes into the shoot we where laughing and having a great time. My only regret was not doing it sooner! I had a blast and I know my husband is going to love seeing the outcome. If you've been on fence or too self conscious give Sontera a call, she has all sorts of posses to hide anything or accentuate anything. You're missing out. I'm ready to do it again!"
---
Jessica B.
"I had a blast in my session. I came in a little unsure of what I was going to do but left feeling really great about myself. My photos turned out amazing and are going to surprise my future husband on our wedding day. He is going to be super proud to marry me. My helpful advice is to go into the session with no reservations, just be yourself and Sontera will pick up on that. She's a great coach. I definitely want to do this again….maybe 1st year anniversary photos."
---
Sandra S.
"At first I was pretty nervous about doing a boudoir photo shoot.  I'm not in my early twenties anymore and have had children, so I wasn't sure  how comfortable I would be exposing myself that way, especially to someone I didn't know.  However, once a few of my friends got involved also, I decided to give it a shot. I am so glad I did!  Sontera put us at ease almost immediately. She had great ideas about staging, poses, props and outfits, and encouraged us to try our own ideas. Sontera had the images to me very soon, and she did such a wonderful job.  The finished product was tasteful, flattering and professional; it was exactly what I was looking for.  I've been incredibly pleased with the whole experience, and would do it again in a heartbeat."
---
"Sontera was great! Despite my nerves to begin with, I felt comfortable and really enjoyed the entire process. Afterwards, I was really kicking myself for not doing it sooner. We really had lots of fun!"
---
Erica B.
"I asked Sontera to do my boudoir photos as a wedding gift for my husband. It was a blast.  I was nervous at first to be posing in almost nothing, but she made me feel very comfortable and the photos were hot!! She airbrushed in all the right places!  I was able to make the best of the hotel room by telling my husband it was an early wedding gift, I wanted to spend a night out on the town to de-stress from all of the wedding plans.  He had no idea I really used it for the photo shoot early that day!  I purchased a large canvas from Sontera with my favorite photo, and my husband was totally surprised the night of our wedding.  It was by far the best gift I have ever given to him!  Sontera is amazing, and I could not be more pleased!!!"
---
–
Lighthouse Boudoir is located in downtown Houston, Texas but we love to travel! Contact us today for more information.
EMAIL: sontera@lighthouseboudoir.com