Do you have questions about how a boudoir session with Lighthouse Boudoir works? Where will the shoot take place? When do you get to see your photos after the session? Find out how the overall process works and what to expect on this page… boudoir photography studio in houston texas
boudoir photography studio in houston texas
WHAT TO EXPECT:
1.     BOOK A DATE
First we need to pick a date and time. You will want to book a session at least 6-8 weeks before you want the final products in hand. The studio is open Monday – Friday but generally photo shoots take place on Tuesdays and Thursdays. (I offer one Saturday session per month for an additional fee.) We can start the session anywhere between 9am – 12/noon. You will want to block off 4 hours total. I am happy to offer pre-shoot consultations over the phone, via email or in-person. I understand you may be nervous so this is an opportunity to calm any fears you may have!
2.     SESSION FEE
You have two options for your Session Fee.
The first includes the photo shoot plus professional makeup (with eyelashes) for $350.
The second includes everything in the first package but also hair styling for $420.
I ask for $250 upfront at the time of booking which serves as a retainer to reserve the date and the remaining balance is due on the day of your photo shoot. (Either $100 or $170 depending on which session fee package you choose.) More about what the session fee includes can be found here. You will also sign a contract upfront which outlines rescheduling. Once the contract is signed and retainer is paid your session is officially booked!
3.     GET CREATIVE
Now that your date is officially booked, it's time to get creative! Start gathering inspirational ideas from magazines, Pinterest, etc. (Add me on Pinterest and check out the boards I have already organized.) Shopping for outfits & can't decide what to choose? Email me pics, I love helping! I will send out a Prep Guide via email before your shoot to help you get ready. In the end I want you to feel like you, stay true to your style. We will have time to shoot 3 – 4 outfits/looks, feel free to bring in more and I can help you narrow it down.
4.     YOUR PHOTO SHOOT
Finally, it's the day of the big shoot! I work with a remarkable hair & make-up artist that is just as passionate as I am about making you feel confident and sexy during your shoot. While we are glamming you up I will provide complimentary champagne or coffee as we chat away. We will go through your clothing options and put together complete looks, for most sessions about 3 – 4 ensembles. Generally we will be shooting you for about 1.5 – 2 hours.
5.     THE REVEAL MEETING    
One to two weeks  after your photo shoot I will have your images ready and we will meet in-person for the big reveal and talk about what products are best for you. Everything I offer is ready to hang or display, whether it's an album, canvas or collection box. Payment is due upon ordering and I do offer payment plans. To view more details on the products I offer click here.
6.     THE END
After the Reveal Meeting I will get to work on editing your photos. Once your products are ordered I will update you via email. Products will be mailed directly to you or you may pick them up in-person at the studio. The last item on the to-do list is to sign a Privacy Contract and fill out a questionnaire. The Privacy Contract lets me know if you are willing to allow me share any of your images. The questionnaire is a place for you to let me know about your overall experience. If your photos were given as a gift to your partner then I would love to hear what his reaction was!
Now go enjoy your photos for the next 50+ years! Brag to your girlfriends about how amazing you felt and looked. Then one day when you are not only a mom but a grandma break out your photos and proudly show your granddaughters how truly smokin' hot grandma was! ;)
---
FAQ: Do you have more questions that weren't answered here? Email me at sontera@lighthouseboudoir.com and/or check out my FAQ page by clicking here.
LOCATION:  I am proud to be shooting in my very own home studio located in Houston! The studio is located in Houston, within the Garden Oaks neighborhood, just north of the Heights. 77018. (I will provide the exact address once your session is booked.)
MY MISSION: At every photo shoot I strive to give you a good mix of tasteful & timeless with a few sexy scandalous photos sprinkled in as well. Overall I want to create images that you would be proud to blow up & hang on your bedroom wall. If at the end of our day together you feel powerful, feminine & sexy then I have succeeded at my job. I love the entire process of boudoir photography from beginning to end & I enjoy assisting you every step of the way.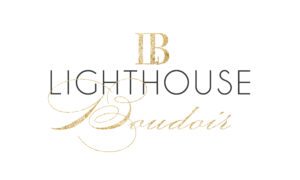 Lighthouse Boudoir is located in Houston, Texas but we love to travel! Contact us today for more information.
| EMAIL: sontera@lighthouseboudoir.com | PHONE: 832-986-5416 |